If you are looking to be part of a movement, if you are looking to be part of something BIGGER, if you are looking to TRANSFORM, you've come to the right place. We are more than a Yoga Studio... we are a COMMUN1TY.
WE ARE WARRIOR ONE.
Thank you for voting us BEST YOGA STUDO Orlando Sentinel AND Orlando Weekly. Our community rocks!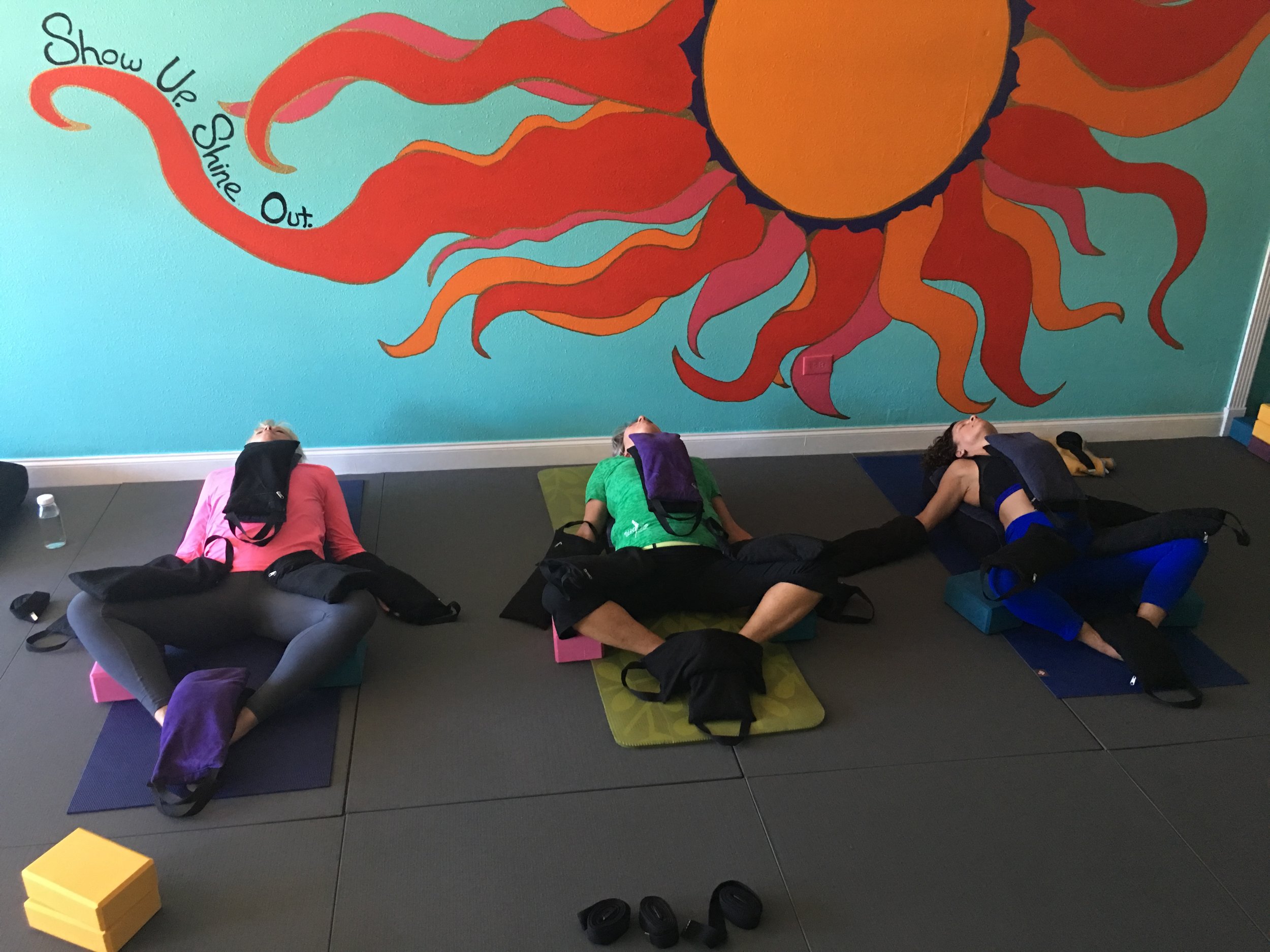 Brand New To Yoga?
We all had our "first class" at some point! Here are a few things to keep in mind:

Bring water, a towel, and an OPEN MIND! Bring a mat if you have one or borrow ours.
(For spin, bring clip-in cycle shoes (SPD cleats) or wear sneakers. If you happen to show up in flip-flops, we've got sneaks to borrow!)
Show up 15 minutes before class starts so you can get your account set up and get your mat set up.
Drink lots of water and electrolytes too! Don't come on an empty OR full stomach - neither is fun. We recommend being fully hydrated by drinking water with electrolytes before, during and after classes. Remember, Florida is ONE big hot yoga studio, so you are constantly losing fluids and electrolytes, just living here.
All classes are all levels! If you are particularly concerned that you "don't know enough", Basics, Gentle, Cool Flow, and Yin Yoga are great places to start, they are all cool (temperature-wise) and slower-moving than the Power Classes.

For answers to all of your questions, check out our FAQ: What You Need To Know.